Pallas in Astrology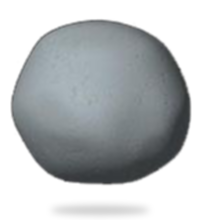 Keyword: Wisdom
The asteroid Pallas (short for Pallas Athene) was the second of the four major asteroids to be discovered, in 1802. Pallas represents the wisdom of the female spirit, as the mythology of Pallas Athene would indicate: born from the head of Zeus, and symbolized by the owl and the snake, Pallas Athene was a powerful symbol for independence and wisdom in the ancient mythology. She did not ally herself with any man, but rather was a strong and warrior-like figure who aided men of good will and whose advice was prized for its intelligence.
The astrology of the asteroid Pallas indicates such a feminine spirit of independence and cool mental judgment.
In an individual chart, Pallas represents the creative use of the mental faculty in combination with ageless wisdom, and is also involved with the arts, especially the plastic arts such as sculpture and pottery, and with medicinal remedies. Its position by house and sign indicates where in one's life the divine spark of creative intelligence and higher wisdom may spring forth.