SHAMANIC PLANETS RETREAT
An In-person Retreat with Henry Seltzer

November 3-10, 2023
---
Join the founder of AstroGraph and of the TimePassages Astrology Software for a week-long Astrology Retreat on the Kona side of the Big Island at the charming and secluded Dragonfly Ranch. Henry is leading a dynamic extended weekend workshop on working with Pluto, Chiron, and Eris in chart work.
The focus will be on practical information relating to their application in chart work. Everyone will have the chance to get their chart read in the group sessions or, by request, in private. Henry has lectured and done extensive client work with Chiron as The Wounded Healer archetype for many years, which provides clues to inner wounding and its remedies, and which will be one major topic, along with the transformational power of Pluto in dealing with natal placements where power dynamics are in operation, and where there is the chance for thorough renewal as the seasons roll and the transits of Pluto come knocking. Henry is also the Western Astrologer most familiar with Eris, Feminine Warrior for Soul Intention, having written what is fast becoming recognized as the definitive book about Eris, The Tenth Planet, first published in 2015.
Henry will also introduce a portion of his research on the new KBO planets beyond Pluto and Eris, namely Makemake and Haumea, which are named for the creation god of the Rapa Nui of Easter Island and the creation goddess of the Hawaiian people. Haumea is a fascinating addition to this material which is being presented in wild and beautiful Hawaii – as is appropriate to her origin – near an excellent site for exploring ancient artifacts, dwellings, and sea-going canoes of pre-contact usage. Plus being one of the very best snorkel spots on the Big Island.

WHERE: Dragonfly Ranch on the Big Island of Hawaii, Kona Side
WHEN: November 3-10, 2023
---
SCHEDULE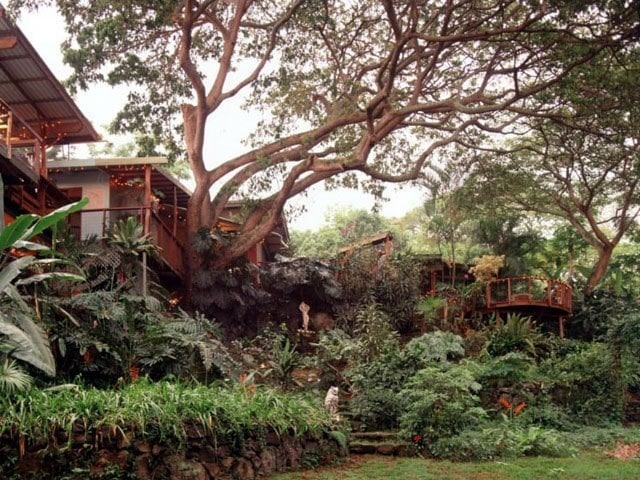 The Dragonfly Ranch Bed and Breakfast will be the setting, surrounded by beautiful tropical forest, and no neighbors. There is wonderful snorkeling and hiking nearby, providing an immersion into the wildness of Nature while we study it symbolically in these new planets. The archetypes for these three new planetary bodies beyond Pluto are fascinating, including the archetype of the Feminine Warrior in support of Soul Intention, and, for Makemake and Haumea, of Profound Connection to Nature, and to nature activism.
On Saturday and Sunday, the 4th and 5th, Henry will present each day a four-hour workshop in two parts with a break for lunch. The topic will be Using Pluto, Chiron, and Eris in Chart Work, both natal and with respect to transits, plus with information on the two other KBO planets recently discovered and named, Haumea and Makemake.
Charts from participants or suggested example charts will be delineated in the afternoon session of both days.
In the remainder of the week that follows: Monday will be review and discussion with further interactive chart work. Then, Tuesday-Thursday will have a morning gathering and discussion, plus plenty of free time for terrific snorkeling at one of the best spots on the Big Island. We will also make a group visit to the nearby Place of Refuge where there are examples of pre-colonial Hawaiian indigenous living.
There will also be evening lectures on Hawaiian Lore, Tarot, and Astrology. An optional paddle-board trip can be scheduled during the weekdays across Kealakekua Bay to the Captain Cook monument for more amazing snorkeling. The dolphin pods frequent this spot also.
---
ARRIVAL & DEPARTURE
Friday the 3rd is arrival during daylight hours and Friday the 10th is departure day; no dinner will be served on Friday the 10th.
---
ACCOMMODATIONS & MEALS
Enrollment is limited to 10-12 participants at the wonderful and secluded Dragonfly Ranch. Accommodations are double or triple occupancy spaces, so plan to come with a friend or let us know if you are coming solo and you will be paired with someone. The rooms are spacious with private spaces for sleeping, and individual bathrooms. Breakfast, lunch fixings, and excellent dinners tending toward organic vegetables and fish are included in the cost.
---
COST
The cost of $3600 includes everything; the workshops, accommodations, and meals. An early-bird 17% discount to $2970 will be offered for sign-ups prior to August 15th, 2023.
indicating size of your party